RLT pile tests Shimizu / Mitsui Factory in Geleen
Commissioned by Mitsui Chemicals Group, Shimizu Corporation Netherlands Branch is building a new plastic production facility for the automotive industry at Chemiepark Chemelot in Geleen, the Netherlands. The construction of this plant helps to further limit global greenhouse gas emissions. There is an intense demand from the automotive industry for lightweight solutions based on polypropylene plastic materials. In this way, the weight of cars is reduced and this has a positive effect on fuel consumption, the range of electric cars, and therefore also on CO2 emissions. This contributes to making car use more sustainable.
This new construction project is founded on cast in-situ piles. In this project 8 pieces of test piles are installed, 4 DPA piles and 4 CFA piles. Of each pile type, two are subjected to an RLT class B test. The RLT class B tests are carried out with a test installation mounted on a crawler chassis. Our RLT machine is specially designed for conducting quasi static pile tests. In short, the test consists of "dropping" a falling weight with a mass of 25,000 kg on the pile head of the pile to be tested.
In this case a total of 4 pile tests are carried out for this project. These pile tests are carried out by APTS on behalf of Shimizu Corporation Netherlands Branch. All tests are performed according to the latest version of the NPR 7201. Each individual test is performed as an RLT, class B test.
The plan is that this new plant will start production in mid-2020.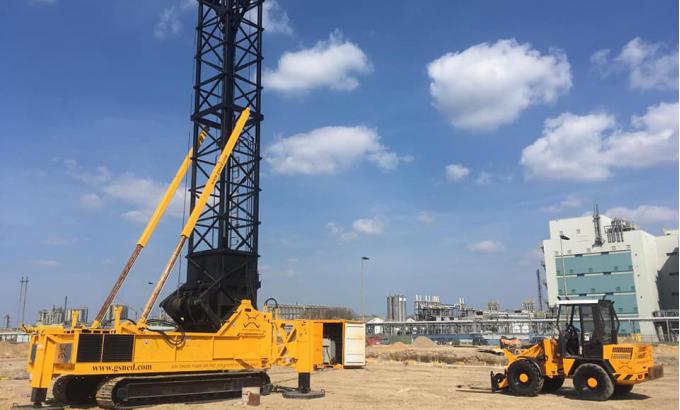 Facts & Figures
APTS
Shimzu Corporation Netherlands Branch
Rapid Load Test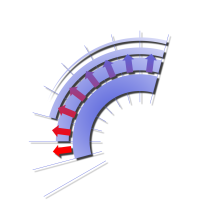 Knowing more?
Mr. M. (Michael) de Nijs